RangeR BoB's Trip to
München, Germany and the castles of Ludwig the second, King of Bavaria.
Southern Bavaria, Germany,
December, 2002

---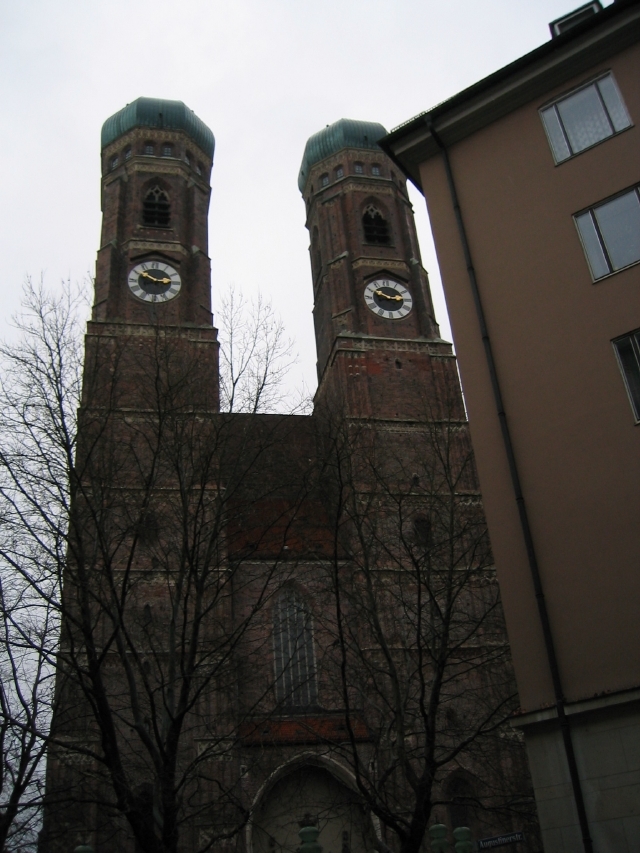 The Frauen Kirche (Women's church), München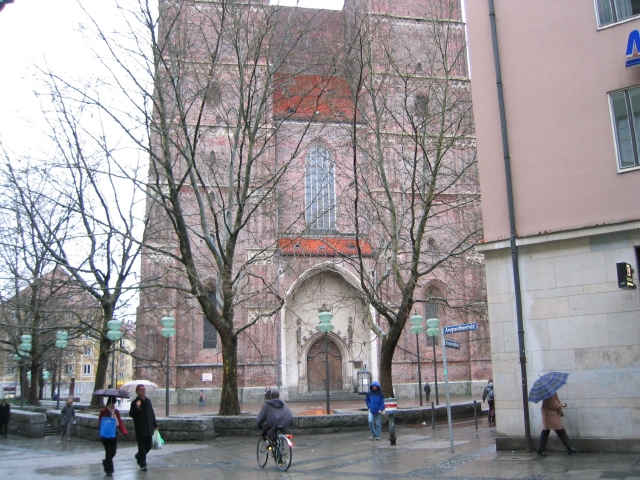 The main entrance to the Frauen Kirche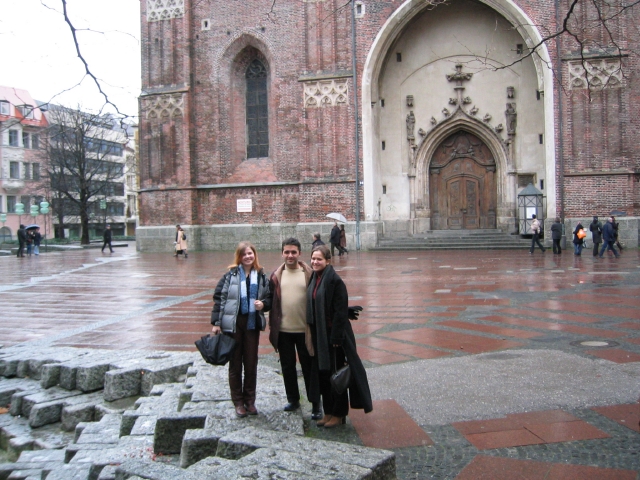 Mariam and her friends David & Maja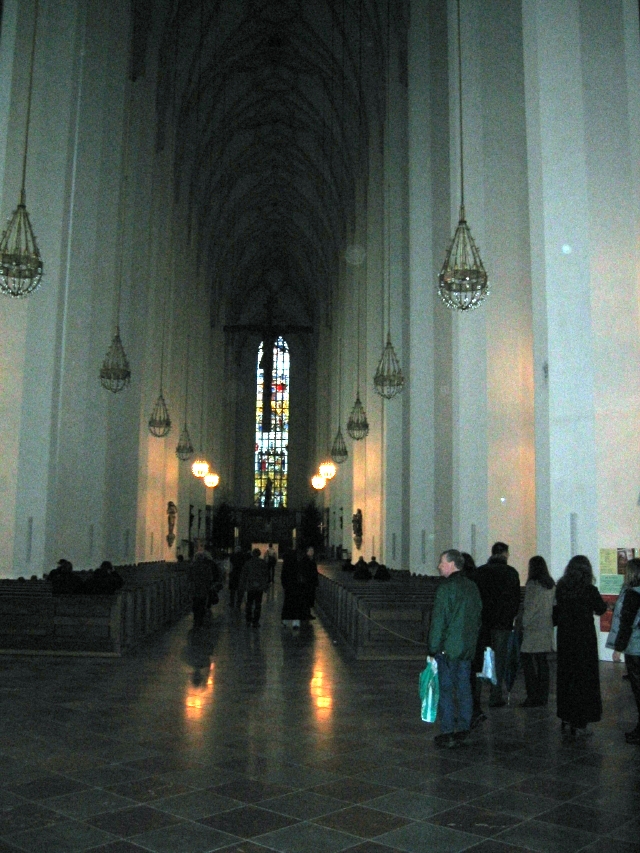 inside the Frauen Kirche. Note the high ceilings. This church is unusual in that the interior walls have been whitewashed rather than left native stone. This makes the church considerably brighter and cheerier. Before Martin Luther's Protestant Reformation, Catholic churches were very splendidly decorated, with paintwork freizes and frescos linig the walls. Luther declared such opulence to be counter to the church, so all such decorations were stripped from the walls of most of the churches that underwent conversion during the Reformation.

The Bayerische (Bavarian) State Theatre in München. This theatre has been the site for many premieres of such greats as Richard Wagner.

The München Residenz, the palace where the government of Bavaria worked, rather than at the far-flung castles of Bavaria. This central location was also the home of the Bavarian treasury, and today hosts a dandy museum.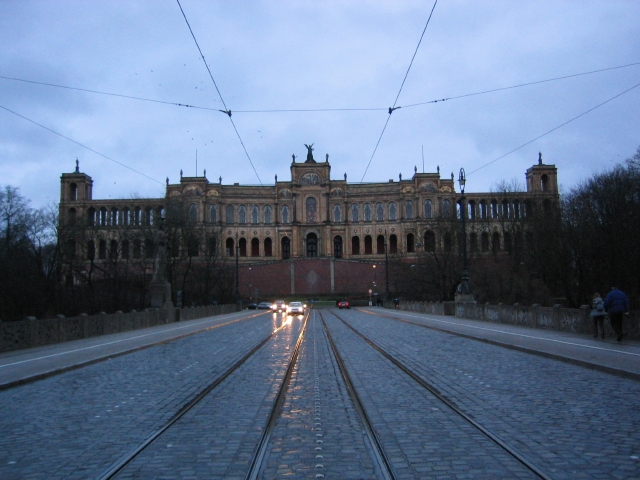 Tha Maximilianeum, built for King Maximillian, in the mid 1800s

St Paul's Church, the third Protestant church in München. It looks much older than it is, having been built in the 1880s.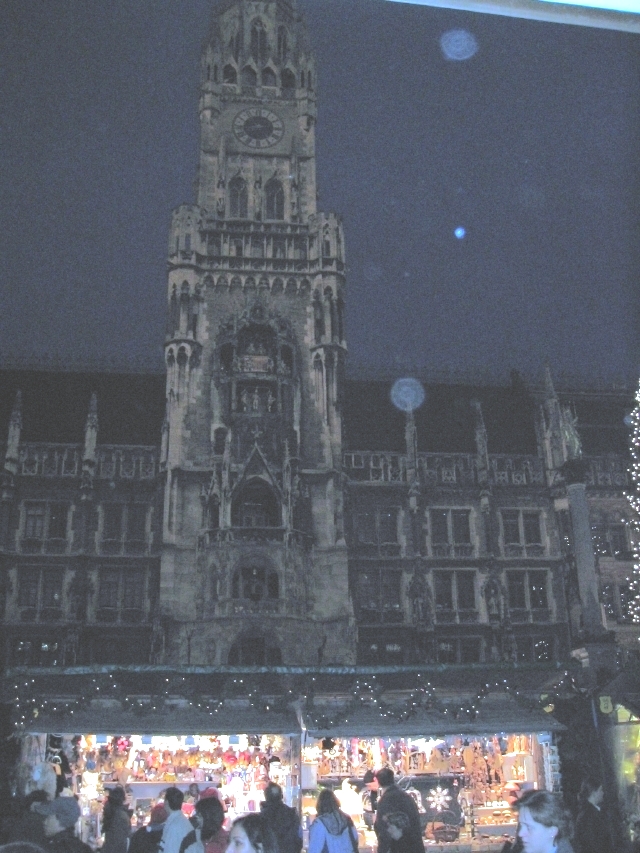 The "New Town Hall" (Neu Rathaus) which is also late 1800s. It looks much more gothic and older than the Old Town Hall (Alt Rathaus), which pre-dates it by a hundred years and more. The Neu Rathaus has a wonderful Glöckenspiel, visible below the clock face, which used to chime charmingly on the hour in a procession of little figures chasing each other about the face of the tower. Now however, the Glöckenspiel rings only at 11: and 12:00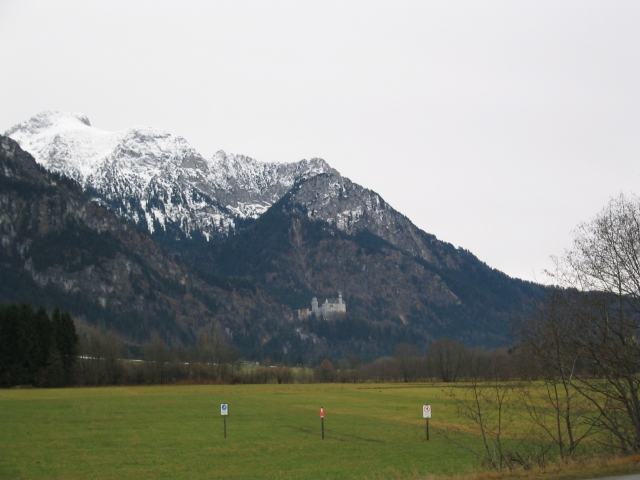 The fairytale castle of Neuschwanstein, from a distance, showing its lovely setting in the Bayerische Alps.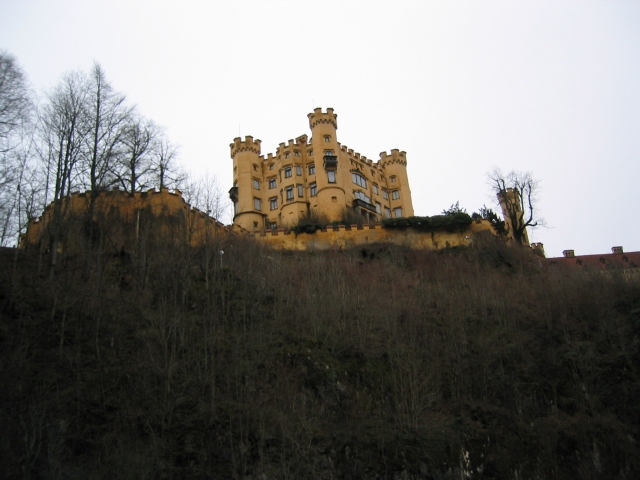 Hohenshwangau castle, the residence of the rulers of Bavaria in the 19th Century. It was built on the 9th Century ruins of a castle used by the Schwan Knights, and has lovely decorations inside depicting heros and good ladies, which were to inspire a notable romantic and unrealistic streak in its most famous occupant, the young Ludwig, who became Ludwig II, King of Bavaria.

Neuschwanstein again, seen from the streets of the town Hohenschwangau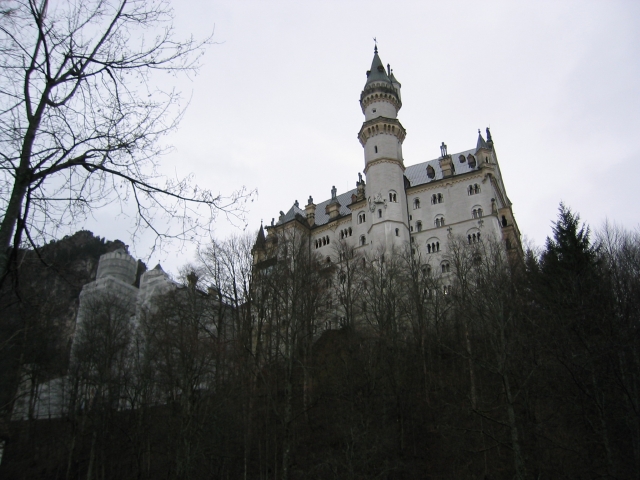 As you can see from this view, the castle of "Neuschwanstein" built by King Ludwig II of Bavaria, was the basis of Walt Disney's "Magic Kingdom" castle. Built in the 1880s, and never finished on the inside, this castle has a fascinating history. Along with Schloß Linderhof, and Chiemsee, Neuschwanstein was built by Ludwig to indulge his fantasies of "the Knights of old" and also shows his love of the music of Richard Wagner, a personal friend of the King. Both Hohenschwangau and Neuschwanstein were built on the ruins of old castles (9th century) in the Hohenschwangau area.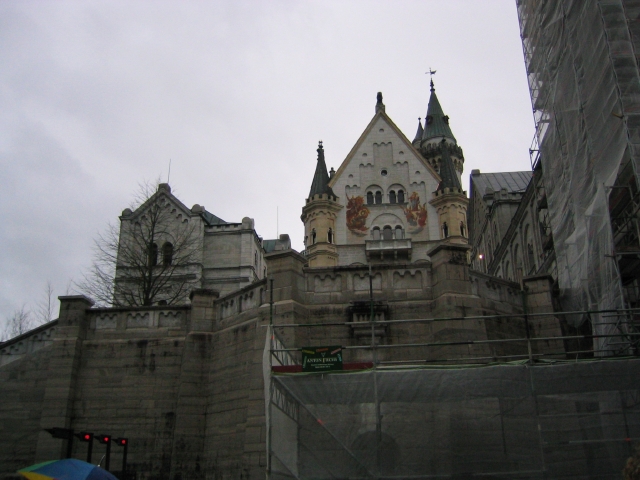 A view of the central keep once inside the gatehouse. The upper story of the keep was built as a music/theatre hall and has fantastic acoustics. Concerts are played there to this day in the summer.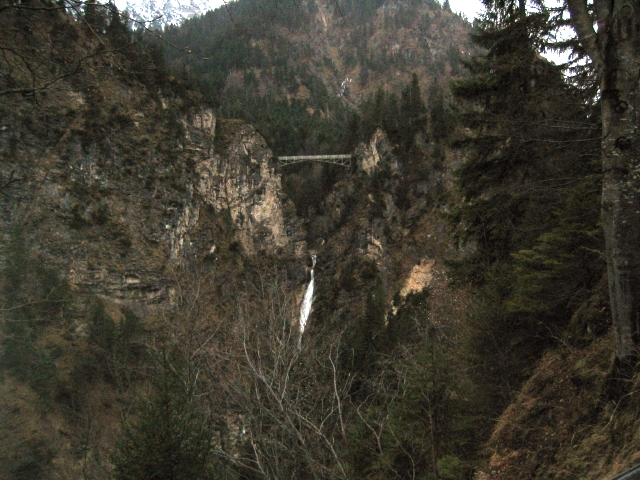 A view up the valley behind Neuschwanstein