Ludwigsburg was built for a local Duke, who's palace was there, and agreed to move to the town. A nice example of 18th century architecture and city planning.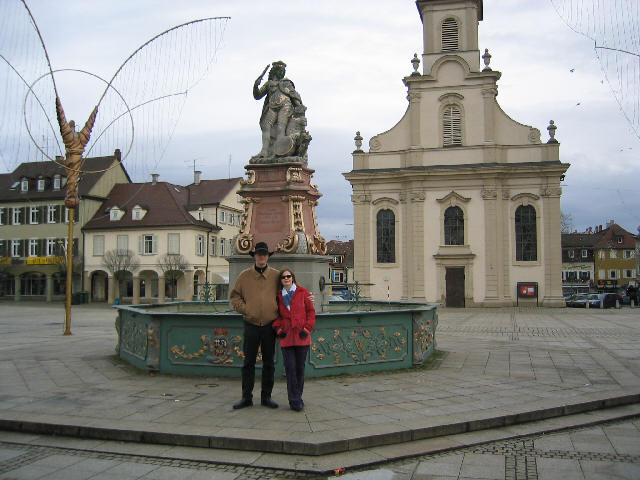 The central fountain downtown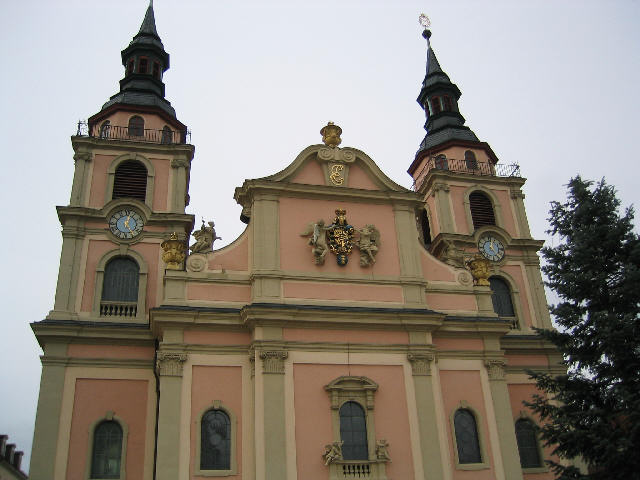 The twin towers of the cathedral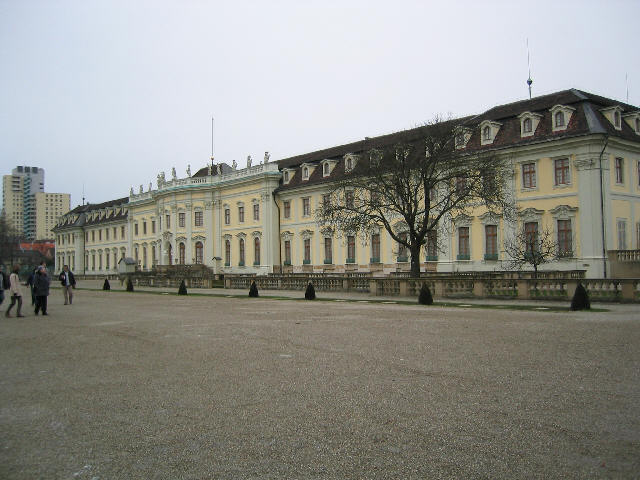 Ludwigsburg Schloß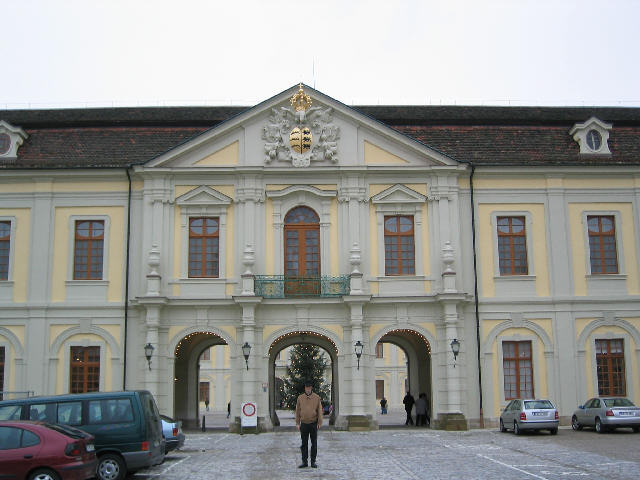 The front facade of gate leading into the central courtyard of the new Schloß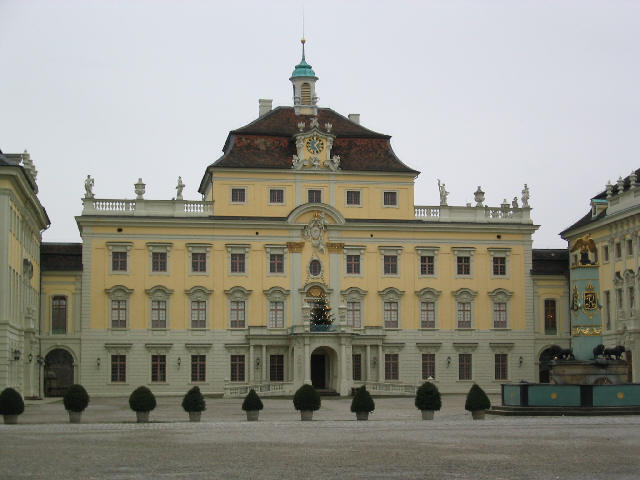 The interior courtyard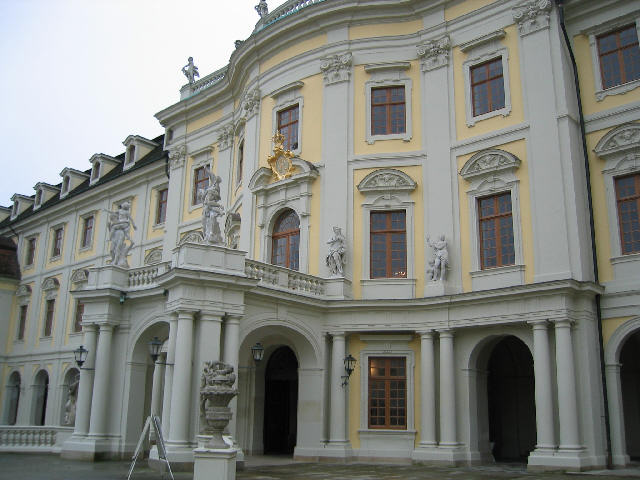 The courtyard entrance to the new Schloß building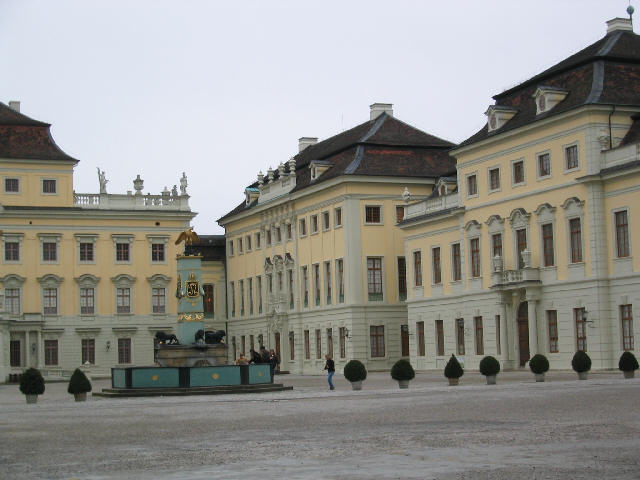 The fountain in the middle of the courtyard

Elegant marble stairwell leading up to the second floor.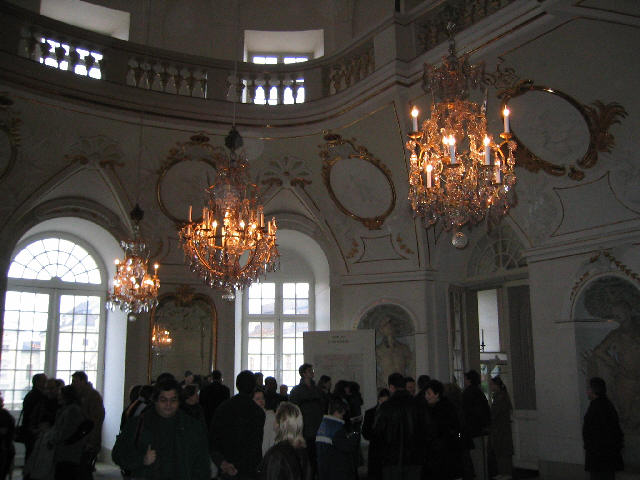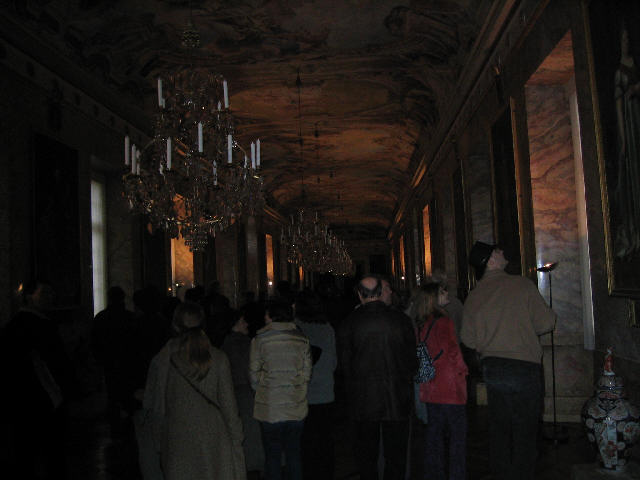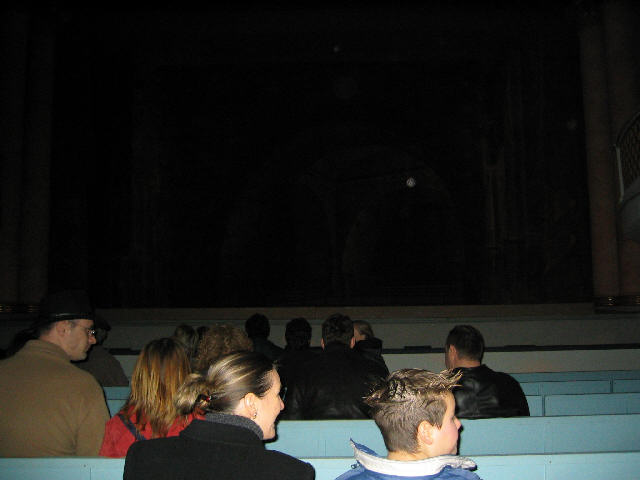 There is a rather nice theatre in the middle of the palace.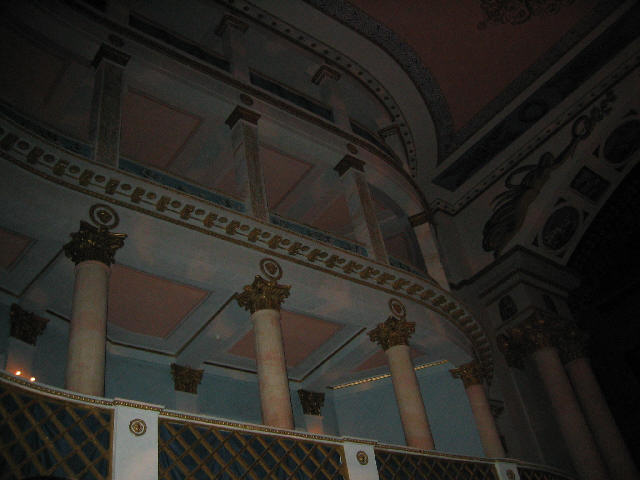 A view of Herzog (Duke) Ludwig's boxes for attending performances.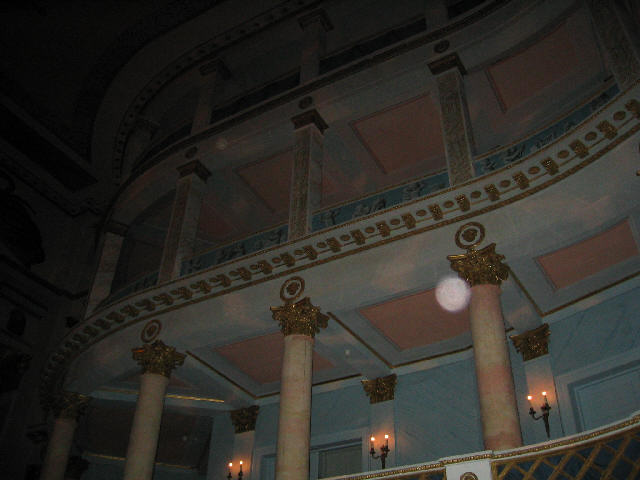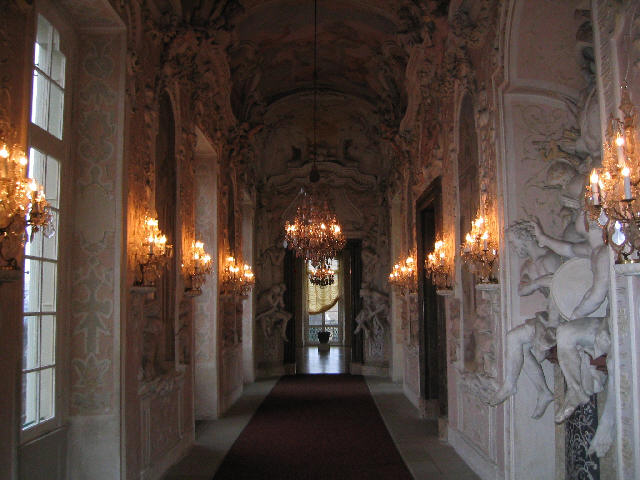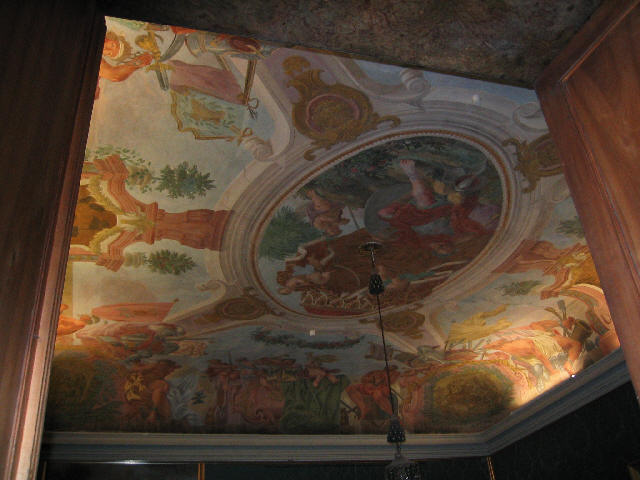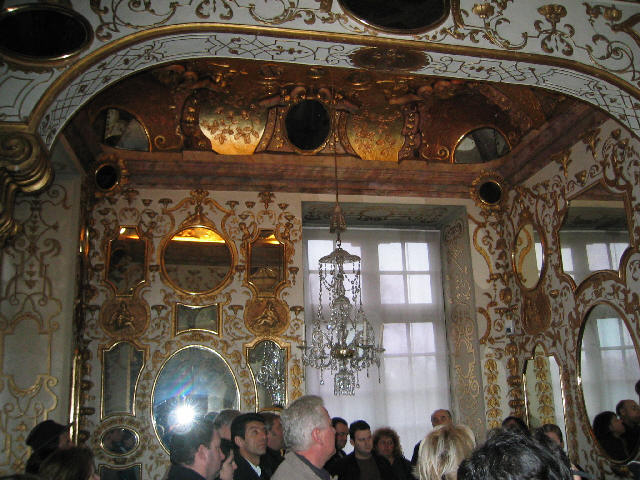 The Mirror Room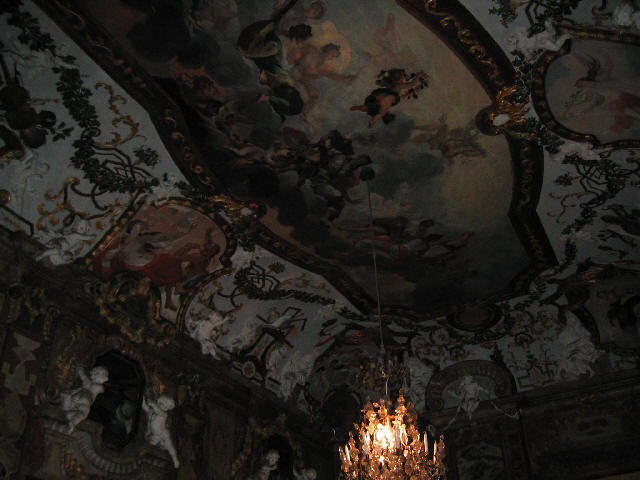 Ceiling Details
---
Return to the travel page