The Auto & Technik Museum Sinsheim, Germany
South of
Heidelberg, Germany,
December, 2002

---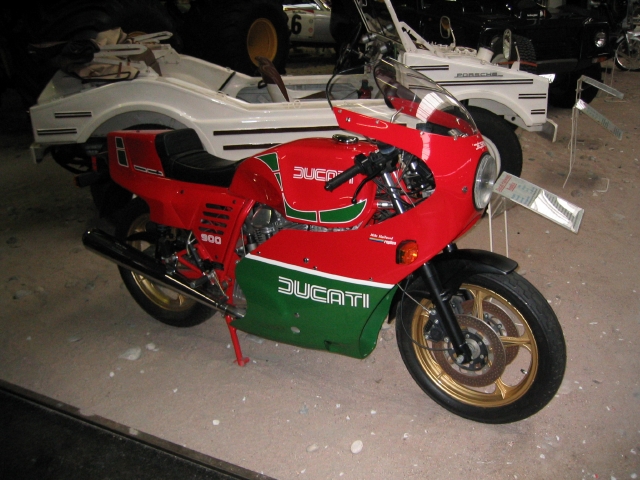 Ducati's Mike Hailwood Tribute 900SS. Note the Porsche jeep prototype in the background, sort of an "Über Thing"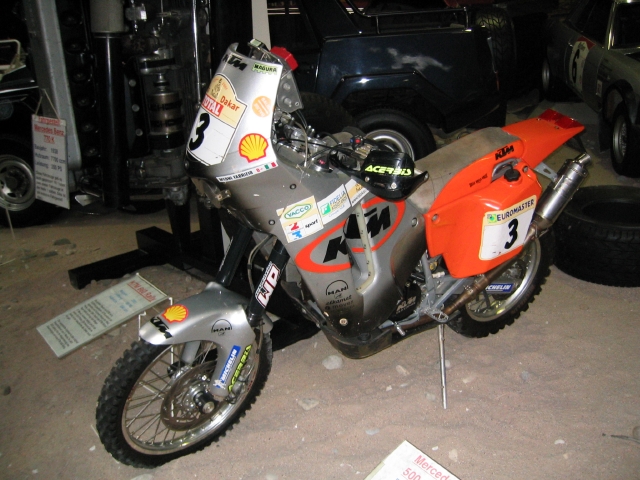 the 2000 Dakar Rally winning KTM motorcycle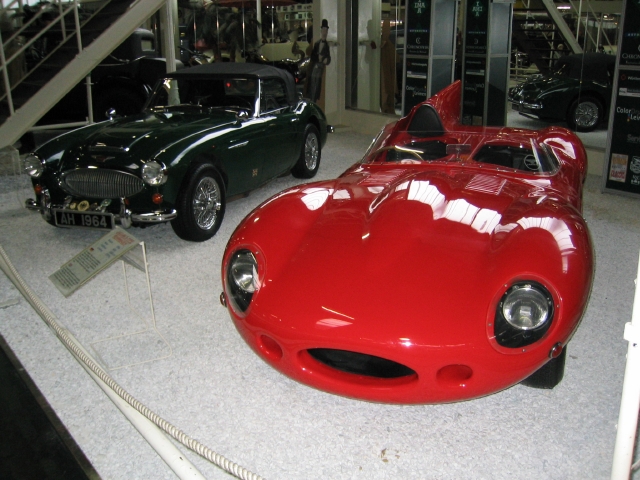 L-R Austin Healey 3000 and a Jaguar D-Type

The Tupelov TU-144 SST, nicknamed in the west as the "Concordskiy." Tupelov designers based their plane on plans for the Anglo-French Concorde, which were stolen by Soviet spies. One broke up in mid air at the 1973 Paris Airshow as it tried to avoid a French Mirage fighter which in turn was trying to steal pictures of the small canard wings near the cockpit.