On 9-10 December, I went on business to Gaeta, Italy.
Gaeta is located about 60 miles north of Naples, along the west coast of Italy. I got to see some great sights while I was there!

While I was in Gaeta, I stayed at a very nice villa, the Villa Irlanda.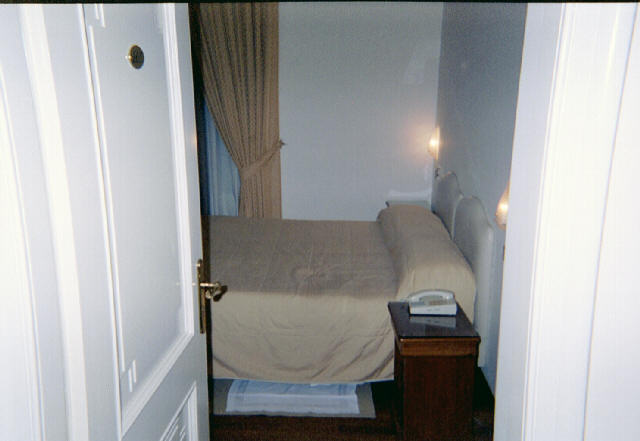 A view in the door

Styling solid wood furniture (no fiberboard here)

Fully marble tiled bath

A double bed, just a bit too short for my lanky frame.

A view of my room from outside, along with the neighboring orange orchard on the grounds.

A better view of oranges ripening in the sun!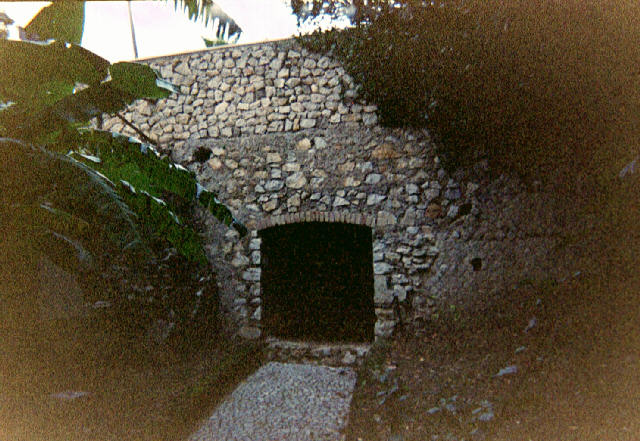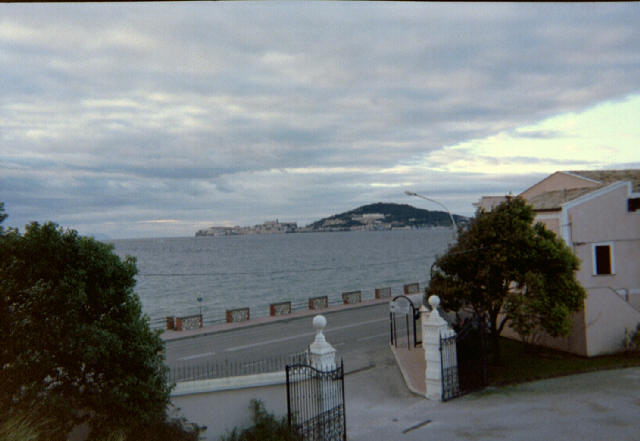 The Villa was a bit down the coast from Gaeta. Gaeta proper is on a penninsula, and juts out rather prominently into the bay.

The U.S. Navy has their headquarters in Gaeta, which generally resides on the USS LaSalle, seen here. The LaSalle spends about 1/3 of their time at sea, the rest in port.

A view into the town. On Wednesday mornings, starting early, this street is filled with a Bazzar.

A nice view of the beach on the other side of the penninsula.

Just to show you what GM could do if it ever pulled its stylistic head out of its ass, the Opel Vectra! Adam Opel AG is a wholly owned subsidiary of General motors, and produces cars in Germany. They share parts & tooling with Vauxhall in Great Britain. All of their cars, even the cheap econoboxes, have styling and ergonomics hands down comared to their US GM bretheren. This shining silver example is well designed and roomy. You should see it in bright blue metallic! Its a real stunner!

The Vectra is equpped with a 1.8 liter 4 cylinder which seemed torquey and responsive for most of the driving I did (100-120 kph on the secondary roads, more on the Autostrada, when traffic allowed)

A new Vectra next to an old Topolino! The Fiat 500 was the cheap car of its day, and gave wheels to the car starved masses of Post WWII Italy. It wouldn't quite fit inside the Opel, but darn close!
---
Return to the travel page