Enjoy Tours trip to England, January 1-3, 2003
Tower of London
Tower Bridge
St Paul's Cathedral
Westminster Abbey
Downtown
Buckingham Palace
The Prince Albert Memorial and The Royal Albert Hall
Downtown London again
Windsor Castle
Canterbury and the Canterbury Cathedral
Dover & the return trip to the Continent via Ferry
---
The famous "Tower of London"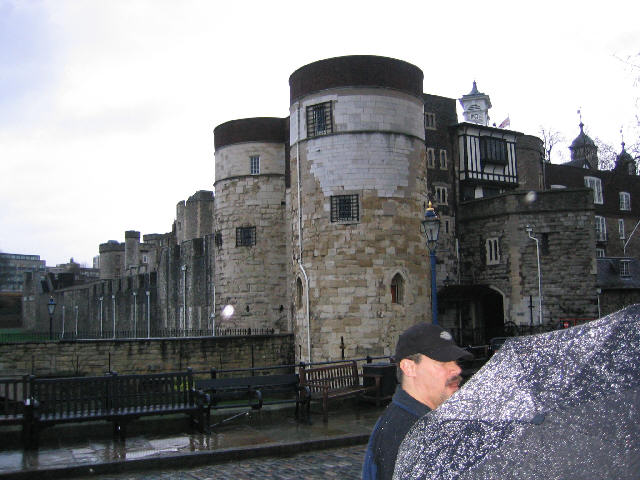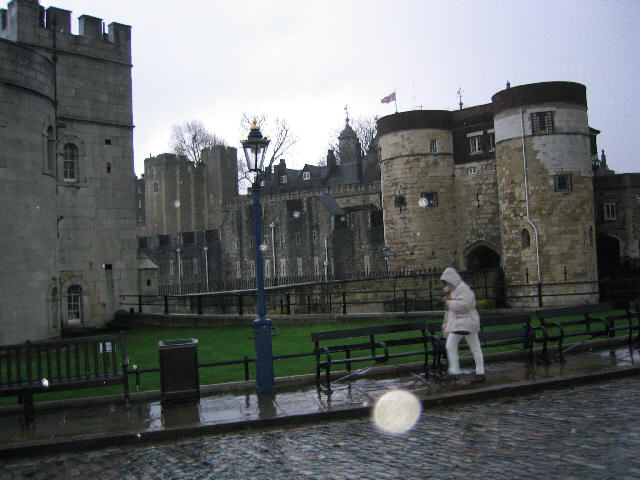 ---
The Tower Bridge.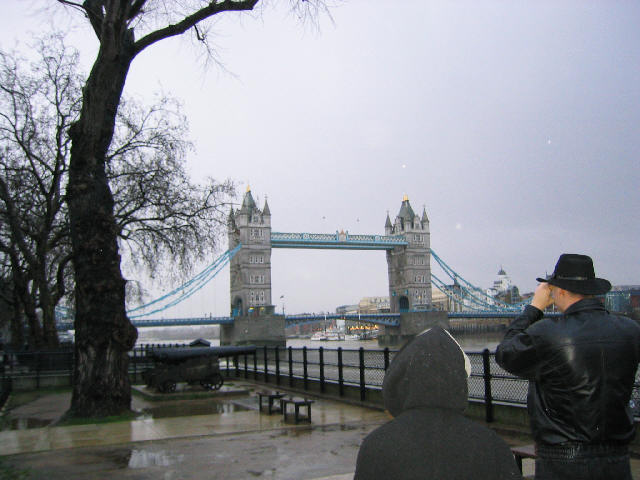 This is often confused with London Bridge, which now resides at Lake Havasau, in the Arizona Desert.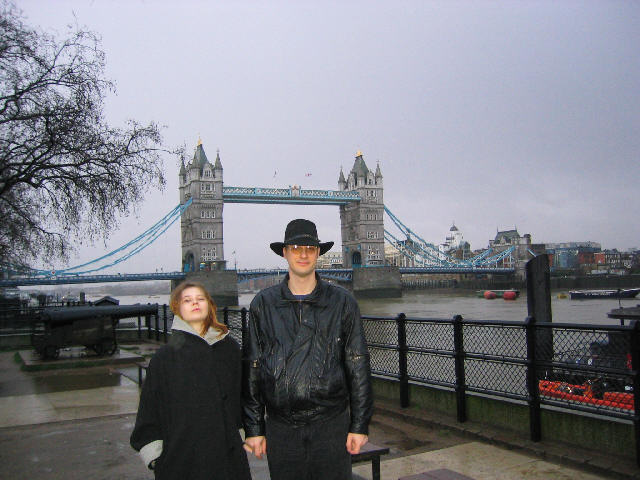 ---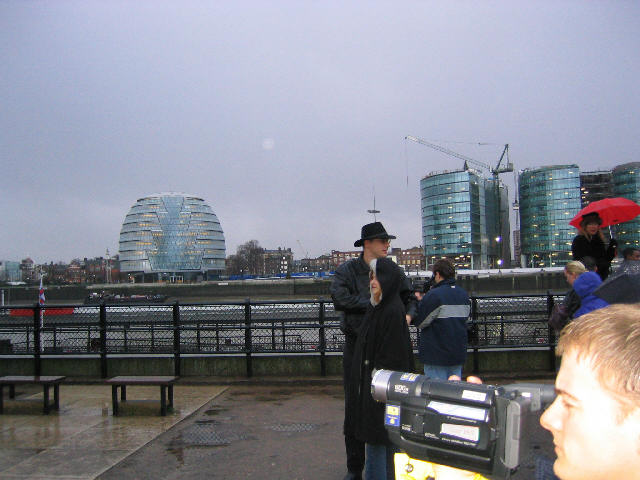 A view of the new govenrment buildings for London.

---
St Paul's Cathedral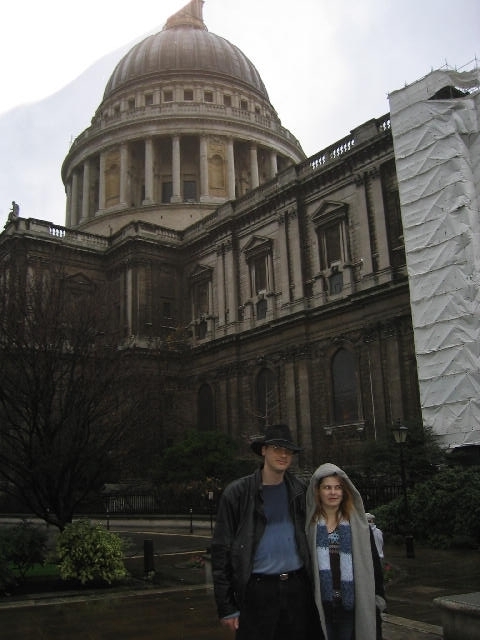 ---
Westminster Abbey
---
Downtown London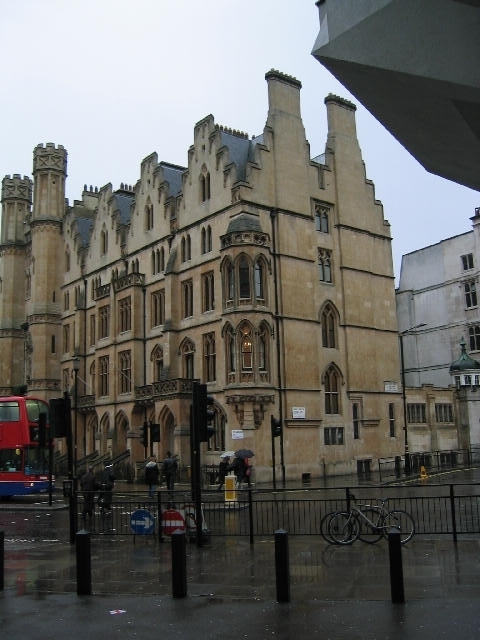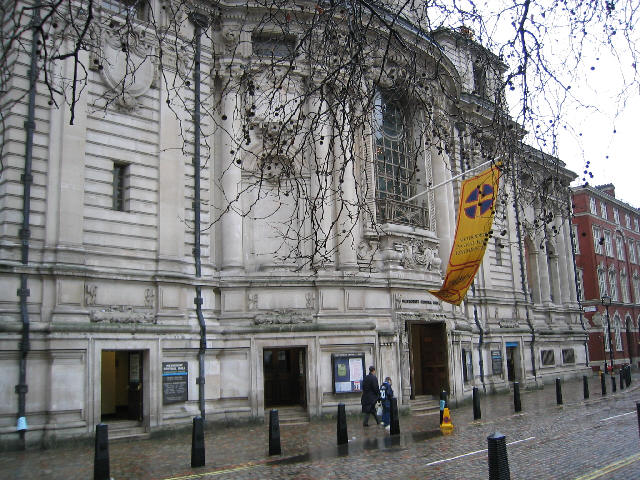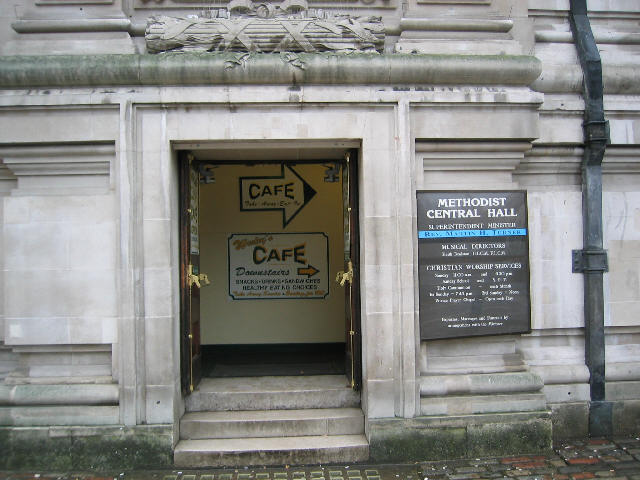 Central Methodist Church, featuring a spiffy cafe in the basement!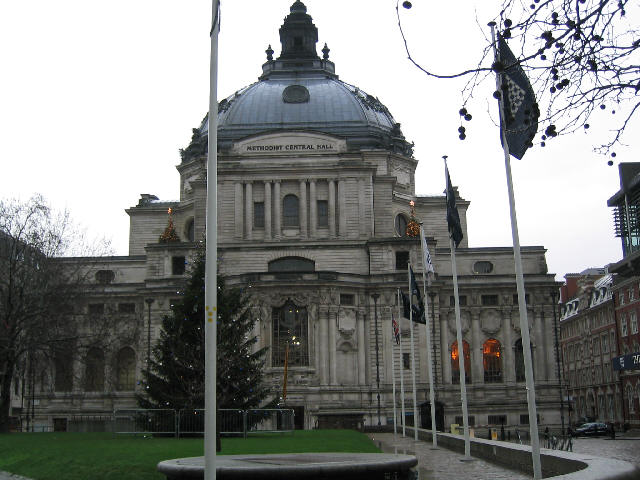 The "Grand View" of the Central Methodist Church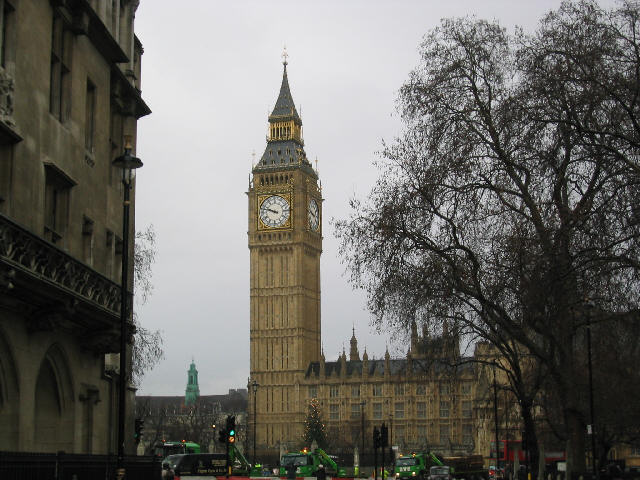 Big Ben, on the side of the Parliament building on the banks of the River Thames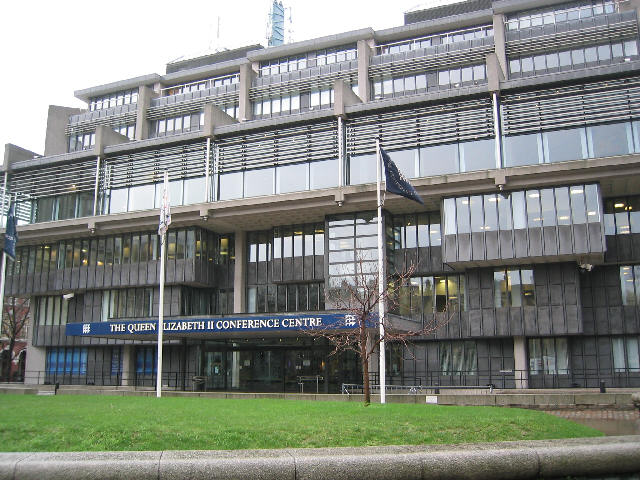 An example of the modern architecture which is sprinkled right among the great monuments of London. On the whole, this makes the city much more jumbled than the streets of Paris, where neighboroods tend to all have a similar style.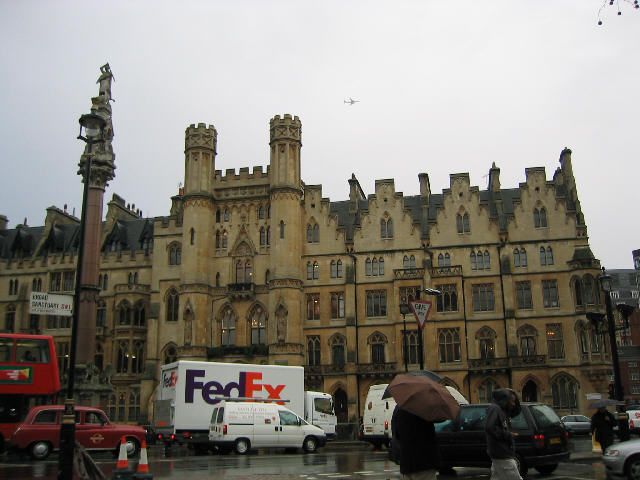 ---
Buckingham Palace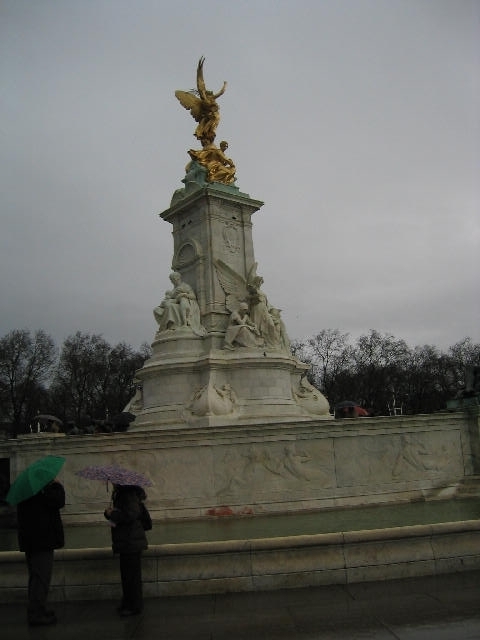 The fountain in front of Buckingham Palace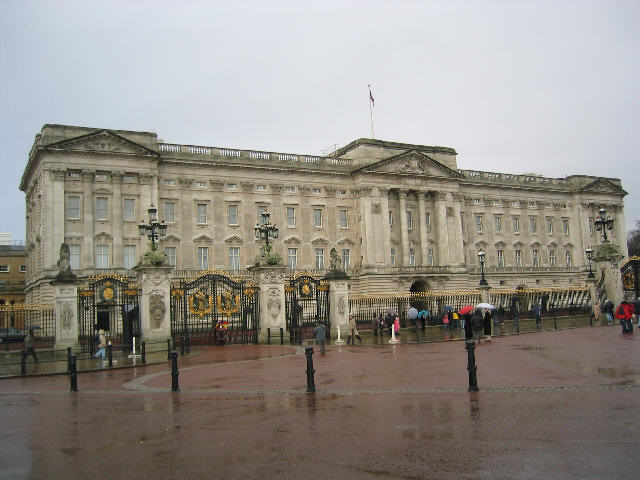 Grand View of Buckingham Palace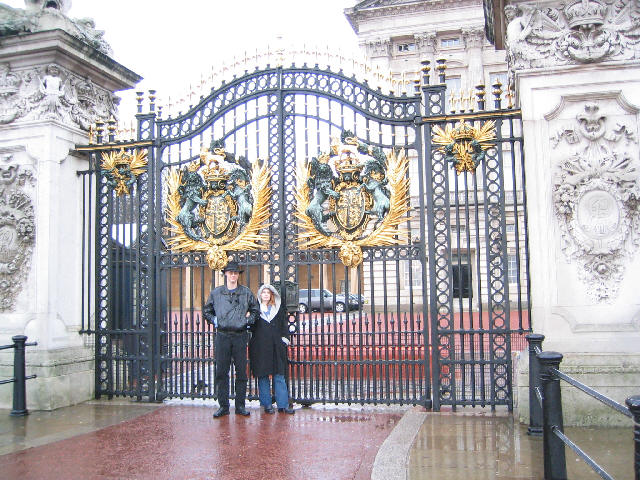 The front gates of Buckingham Palace
---
Prince Albert Memorial & The Royal Albert Hall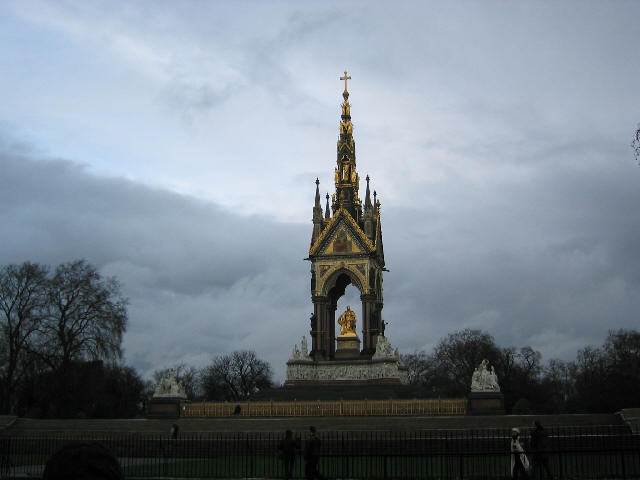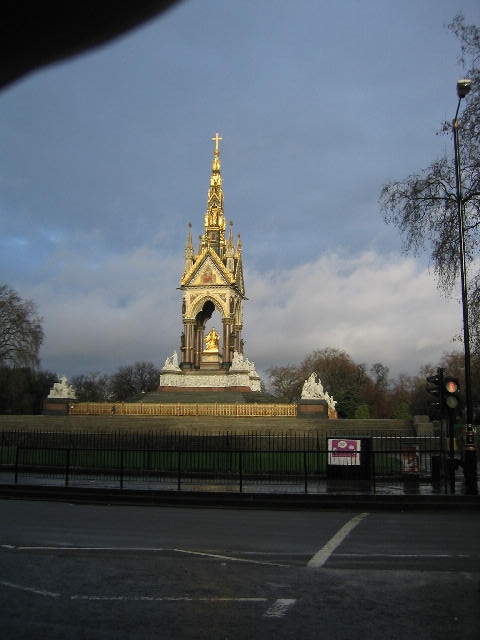 Memorial to Prince Albert, husband of Queen Victoria (reign 1835-1901). Albert was a German from the Hannover house, and was thus a cousin of Queen Victoria. He died young at age 43, and the Queen dedicated much of her life to his memory.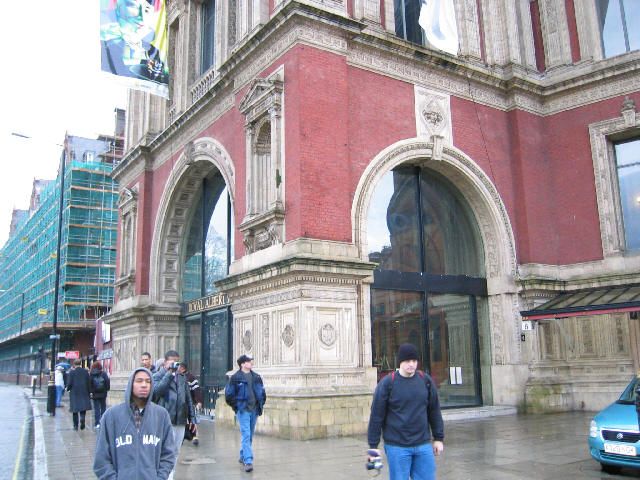 The Royal Albert Hall entrance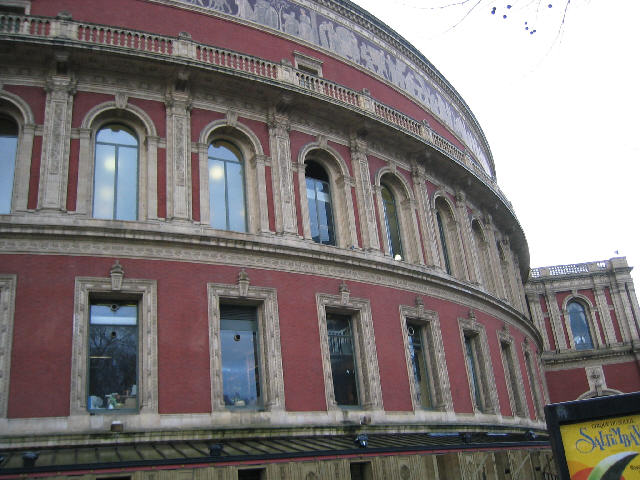 View of the exterior of the Royal Albert Hall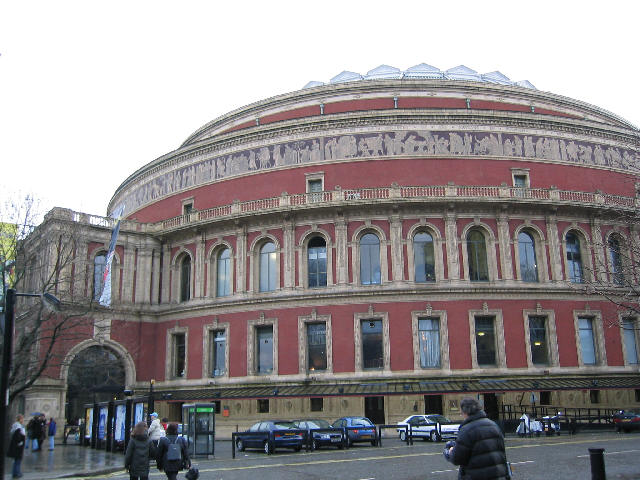 Another view of the exterior of the Royal Albert Hall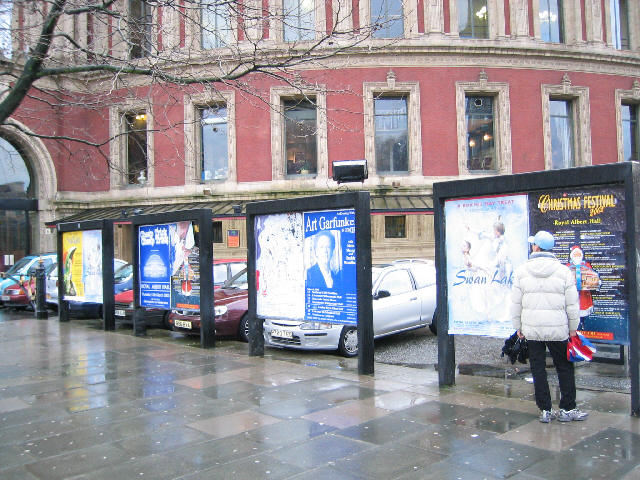 Some of the upcoming shows at the Royal Albert Hall

A bit of history about the acoustics of the Royal Albert Hall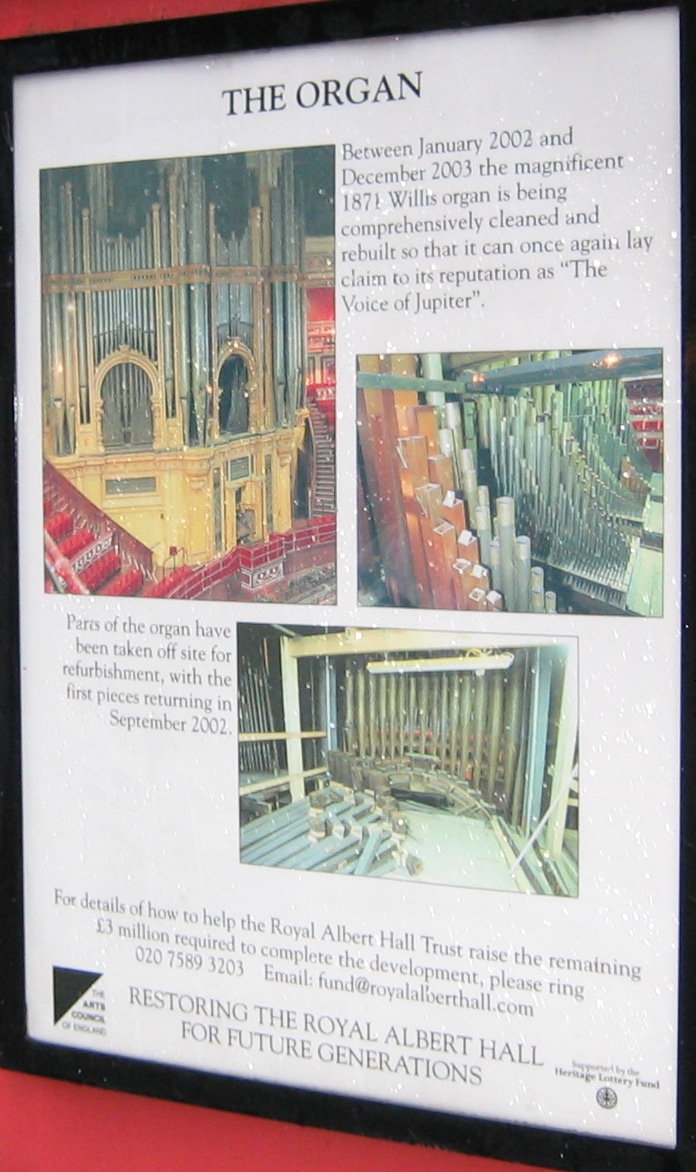 Information on the restoration of the wonderful 140 year old organ at the Royal Albert Hall

---
Downtown Again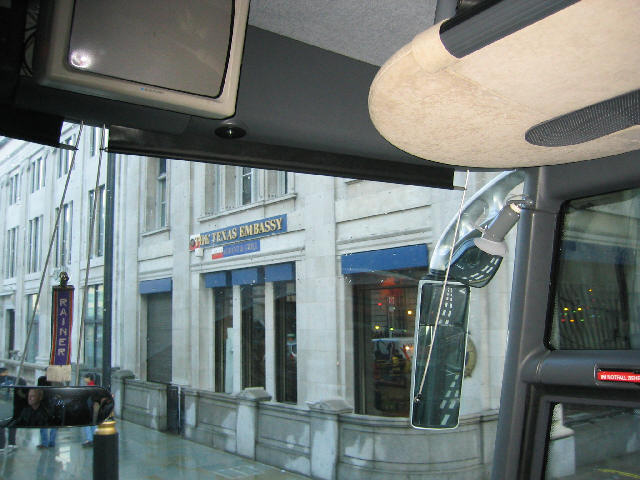 The Texas Embassy, now a barbeque joint. Britan was one of the countries that recognized the sovereignty of the Republic of Texas (1836-1845) once it broke away from Mexico.

The lions guarding Nelson's Monument, in Trafalgar Square.


Down the alley is Number 10 Downing Street, the home of the Prime Minister (currently Tony Blair)

The Eye of London, built for the Millenium, along with the Millenium Dome. It actually hangs OVER the River Thames, and takes about 35 minutes to complete a revolution. It takes 800 people at a time.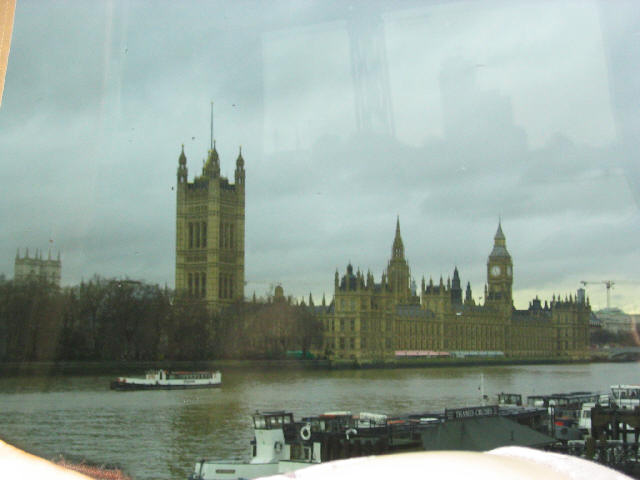 The Parliament Building

Another view of the Parliament Building, from across the Thames.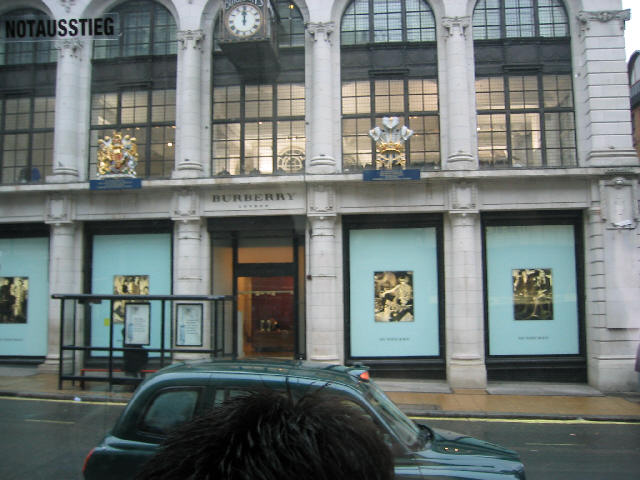 Burberry's department store, which has a Warrant from the royalty of England for supplying them clothes and accesories.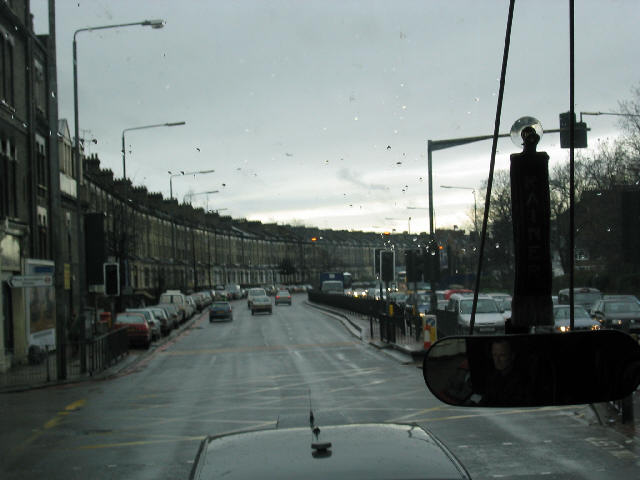 Two shots of Row House architecture, Victorian Style. The houses are built right up to, and follow the curve of, the road.
---
Windsor Castle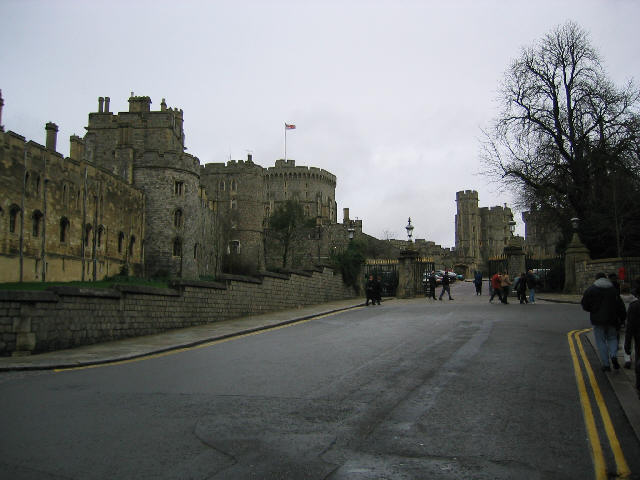 Windsor Castle, the official residence of the Royal Family of England.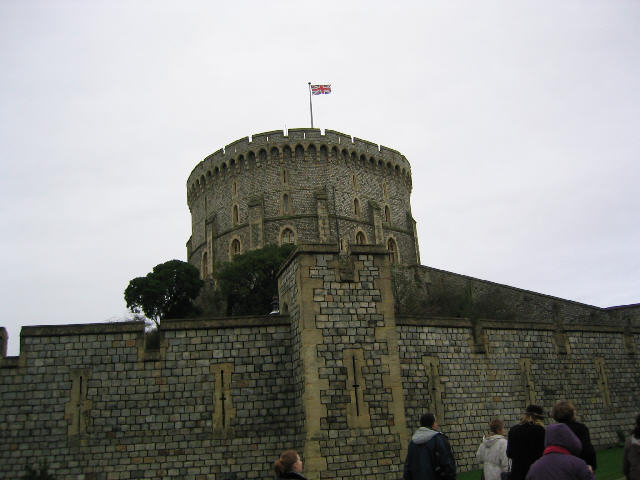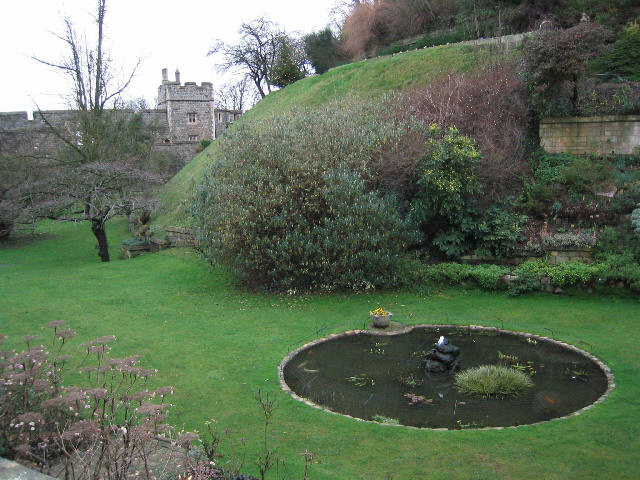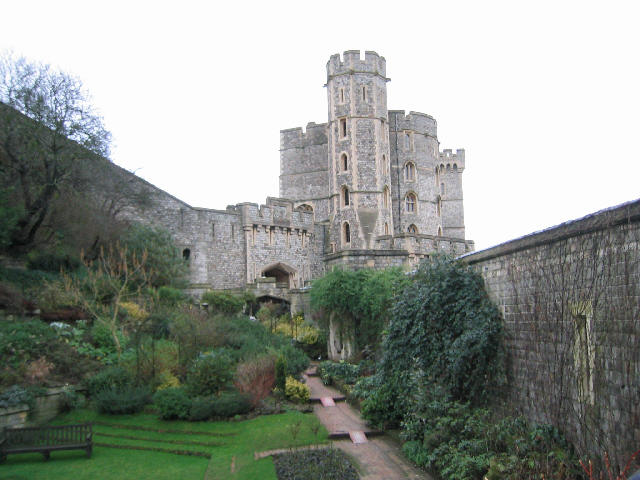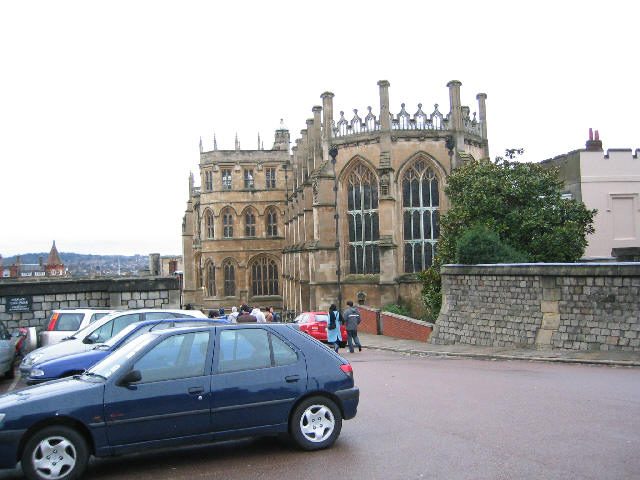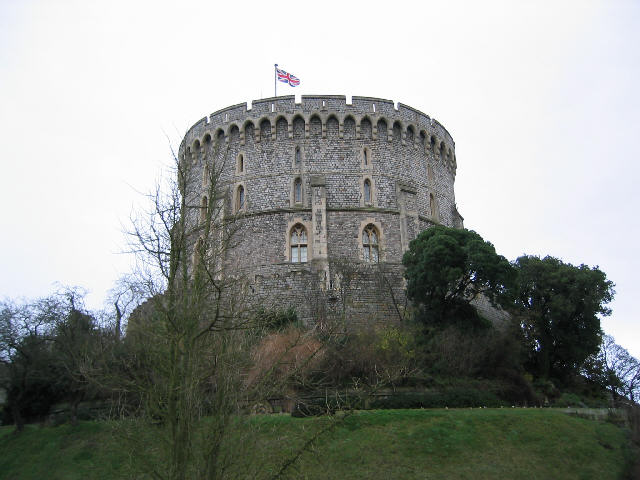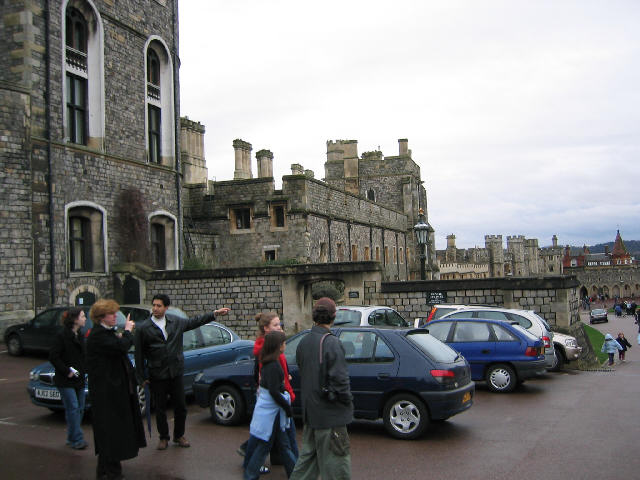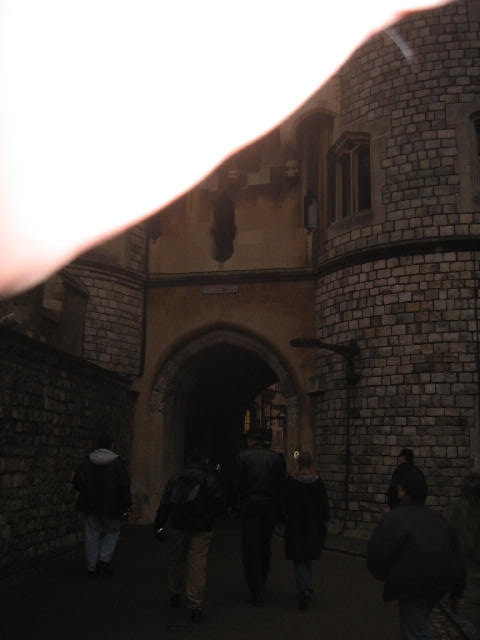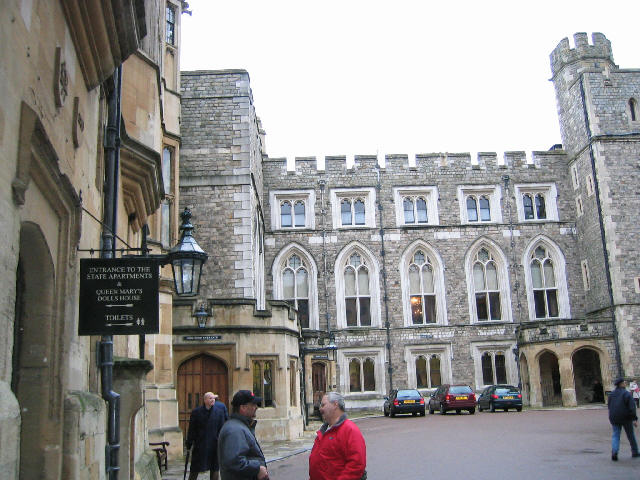 The inner courtyard.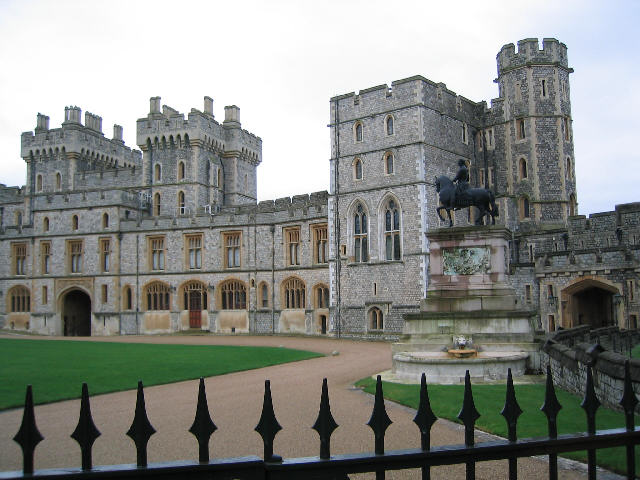 A view from outside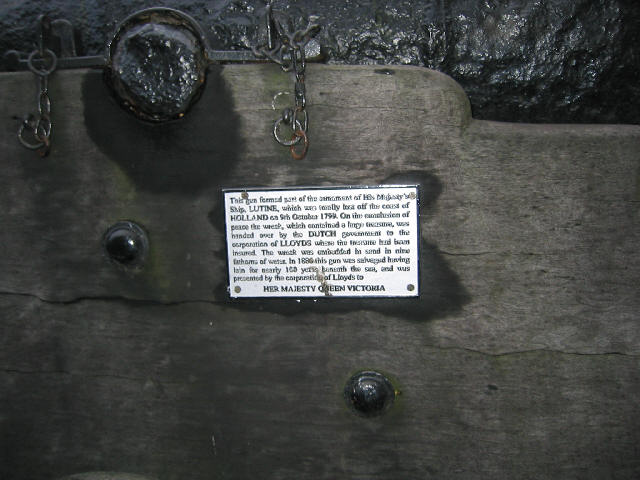 Inscription on a cannon that was recovered 100 years after a British warship sank. Given to the Queen Victoria as a gift by the famous maritime insurer, Lloyds of London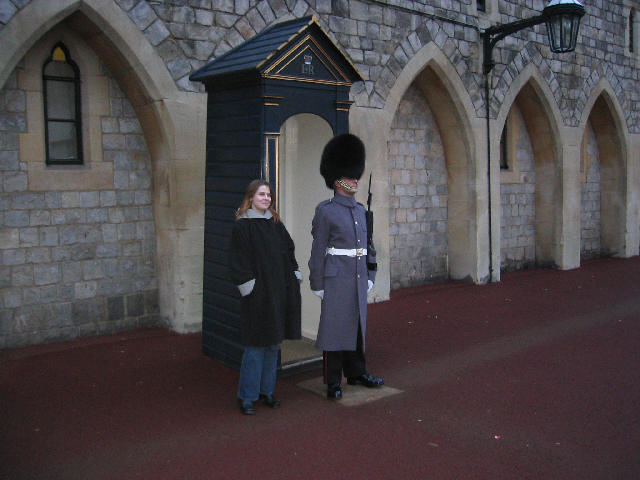 Mariam with a Beefeater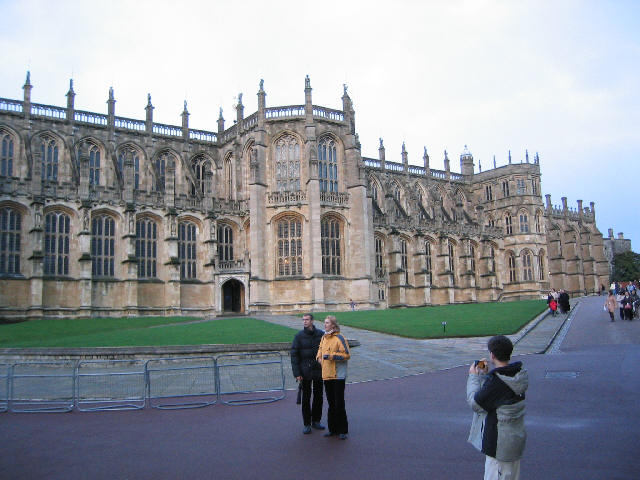 ---
Canterbury and the Canterbury Cathedral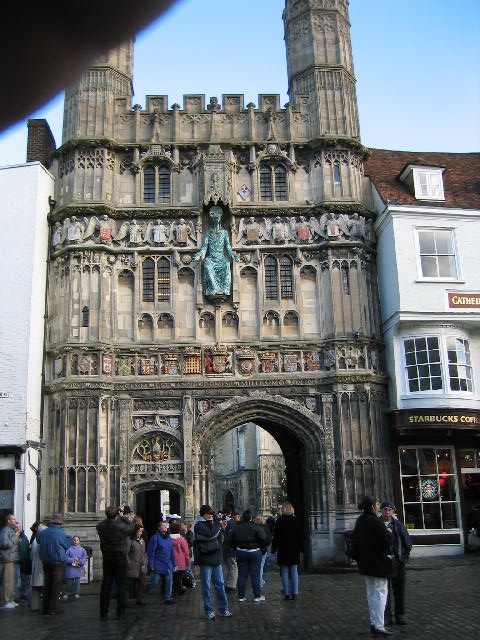 Canterbury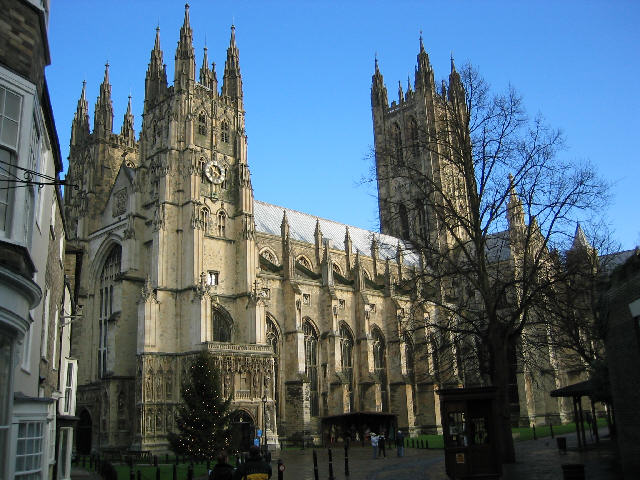 The Cathedral of Canterbury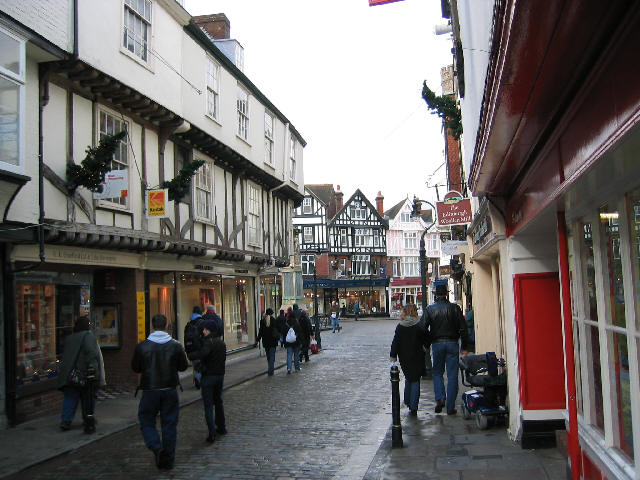 ---
Dover & the return trip to the Continent via Ferry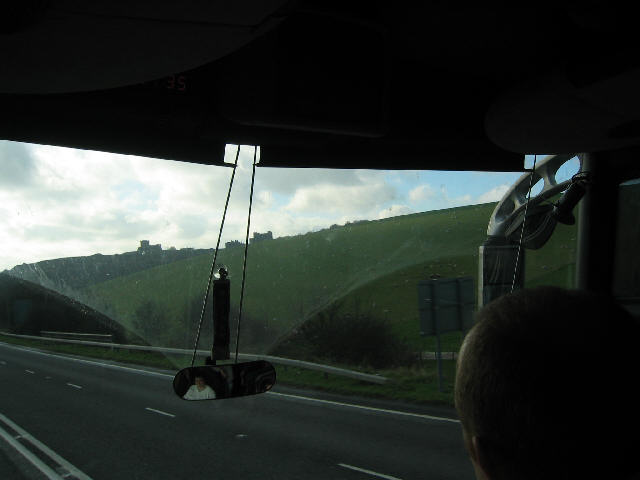 Dover Castle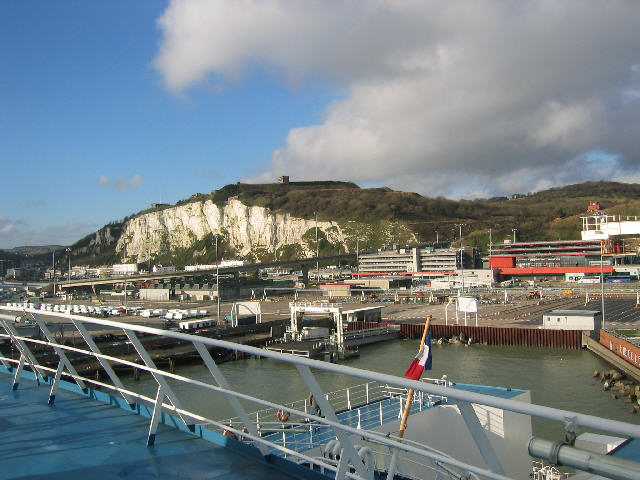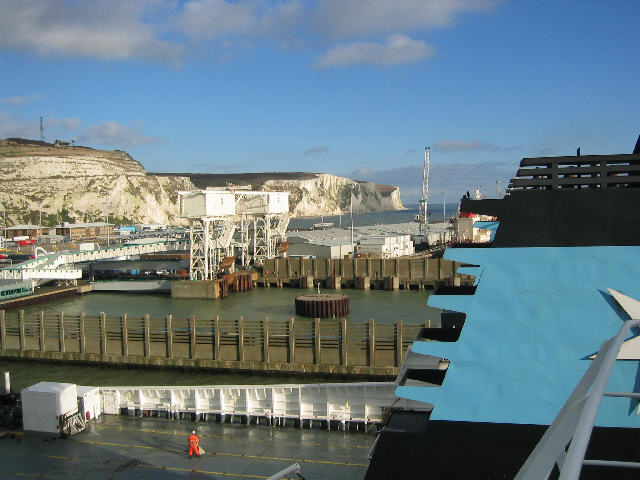 The White Cliffs of Dover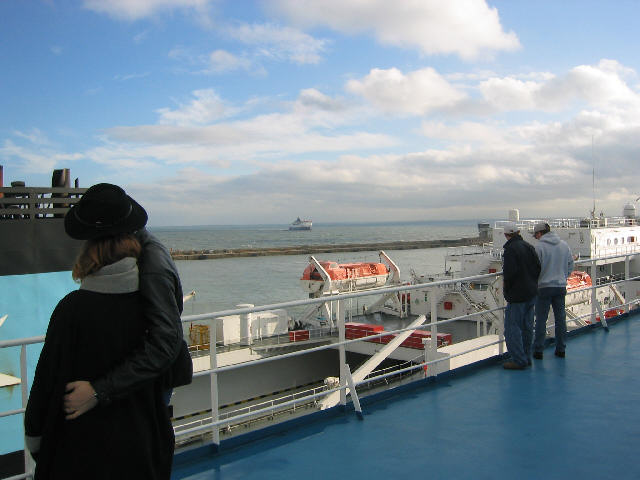 Ferry Tales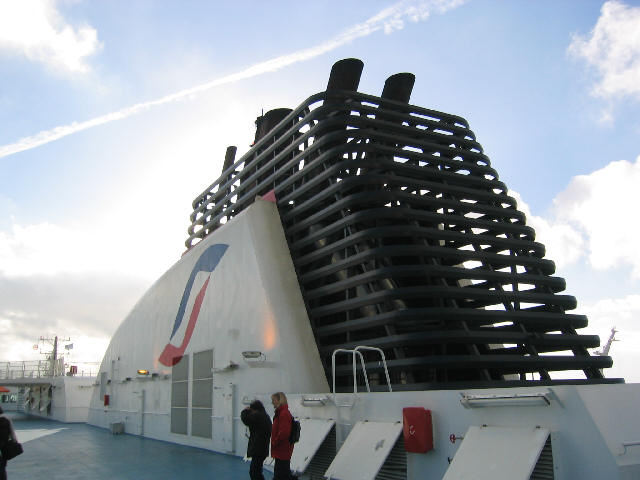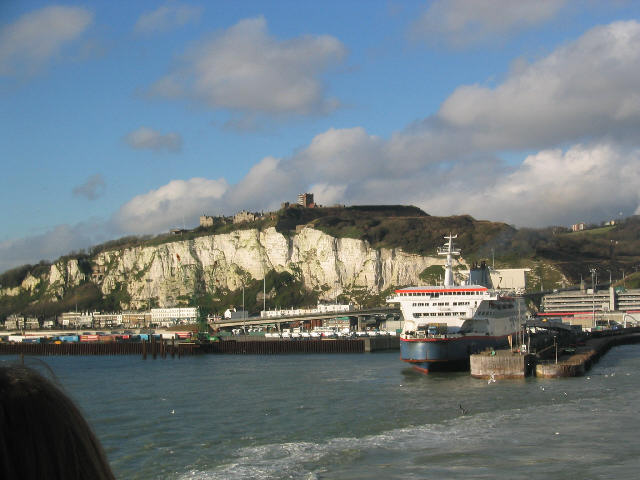 Dover Castle from the Sea

A last look at England

---
Return to the travel page