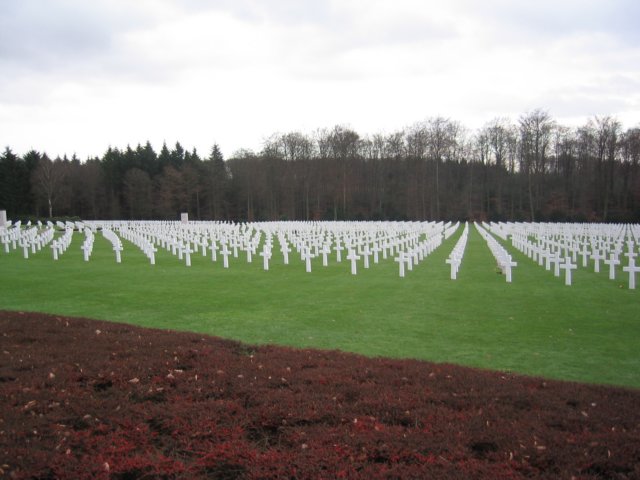 Rows of crosses
Among those interred in the cemetery are 101 "Unknowns" whose remains could not be identified. Their headstones are inscribed:
HERE RESTS IN HONORED GLORY
A COMRADE IN ARMS
KNOWN BUT TO GOD.
White marble shafts surmounted by a Star of David mark the graves of 118 of the Jewish faith, white marble Latin crosses mark the others.